Jeff (J.D.) Davids
Managing Partner
SmartMoney Ventures
A dynamic and engaging entrepreneur
with over $1 Billion of stories to share

about success and failure

from over 25 years in the trenches
of entrepreneurship & innovation,
early stage investing,
venture capital,
corporate innovation,
Mergers & Acquisitions (M&A), and
Initial Public Offerings (IPO)
Speaking Topics include:
Entrepreneurship & Innovation
Strategic Planning for New Ventures
Fundraising - Angels, Venture Capital, Crowdfunding, Corporate Venture Capital
Corporate Innovation, venture investing & strategic mergers & acquisitions (M&A)
Incubator & Accelerator Best Practices
Innovation in the Dept of Defense & Military (all command levels)
Veteran Workforce Development
Economic Development, job creation thru innovation
University Tech Transfer & Commercialization
Innovation in Universities, Colleges & other learning institutions
Entrepreneurial Psychology
Select Speaking Engagements & Appearances:
NASDAQ Entrepreneurial Center
Bloomberg Radio
ESPN BizTalk Radio
Forbes
Mass Challenge
OpenView Venture Partners
WeWork
Association for Strategic Planning
SKTA InnoPartners
SDSW Startup Week
EvoNexus
HeraHub
Keiretsu Forum
Mintz Levin "On the Edge" Podcast
Best Advocate for Veteran Entrepreneurs
Oct 2018 | San Diego, California
President's Council on Service & Civic Participation
Volunteer Recognition Day Luncheon
April 8, 2019 | Marine Corps Recruit Depot (MCRD) San Diego
Prior Speaking Engagements:
NASDAQ Entrepreneurial Center
Fast Track Your Fundraising Workshop
San Francisco
27th Annual Medical Device Conference
Hosted by Wilson Sonsini Goodrich & Rosati
June 21, 2019 | Palace Hotel, San Francisco
Over 4,000 entrepreneurs, 150 workshops, and a full week of fun!
USD Veteran Leadership Roundtable
Committee Chair - Success Metrics
Sep 2018 | Joan Kroc Center for Peace and Justice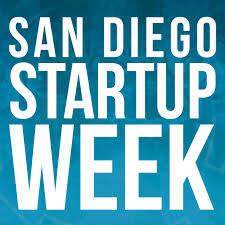 Adapting Military Lessons to Build Outstanding Startups
2018 | San Diego, California
"On the Edge" with Mintz Levin
Oct 2018 | Del Mar, California
"On the Edge" with Jeremy Glaser at Mintz Levin
Feb 2017 | Del Mar, California

Association for Strategic Planning
Lean Strategic Planning for New Ventures
Los Angeles, California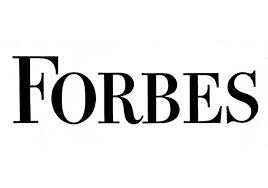 "Seeking Funding? Top Investors Reveal What They Look For Online Before Meeting Business Owners" by Ryan Erskine
Veteran Entrepreneur Awards Banquet
Awarded "Best Advocate for Veteran Entrepreneurs" Oct 2018
Organizations worked with:
Incubators/Accelerators:
NASDAQ Entrepreneurial Center
Mass Challenge (Boston)
WeWork (Boston, San Diego, San Francisco)
SK Telecom InnoPartners (Sunnyvale)
EvoNexus (San Diego)
HeraHub (San Diego)
The Basement at UCSD
Jacobs Center for Engineering at UCSD
Conferences/Groups:
Startup Week San Diego (multi-year, multi-session)
Wilson Sonsini Medical Device Conference
Veteran Entrepreneur Summit
Hera Venture Summit & Pitchfest Judge
EO (Entrepreneur Organization) Pitchfest Judge
IGNITE Conference
Legacy Entrepreneur Awards at USD
SDBJ San Diego Business Journal Veteran Entrepreneur Awards

Broadcast/Print/Radio Media:
Forbes
Bloomberg Radio
ESPN BisTalk Radio
San Diego Business Journal
San Diego Union Tribune
San Diego Daily Transcript
Columbus Dispatch
Honolulu Star Advertiser
SF Chronicle
Universities / Colleges:
UC San Diego
University of San Diego (USD)
The Ohio State University
Military / DoD related:
Marine Executive Association - West
Marine Corps Base Camp Pendleton
Marine Corps Recruit Depot - San Diego
Naval Base San Diego
Naval Base Coronado


Speaking Topics include:
Entrepreneurship & Innovation
Fundraising - Angels, Venture Capital, Crowdfunding, Corporate Venture Capital
Corporate Innovation, venture investing & strategic mergers & acquisitions (M&A)
Incubator & Accelerator Best Practices
Innovation in the Dept of Defense & Military (all command levels)
Veteran Workforce Development
Economic Development, job creation thru innovation
University Tech Transfer & Commercialization
Innovation in Universities, Colleges & other learning institutions
Entrepreneurial Psychology
To inquire about booking J.D. to speak, please click here.